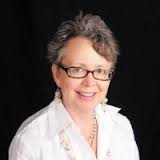 ACADEMIC BACKGROUND & PROFESSIONAL DEVELOPMENT
BIRD HOUK COLLABORTIVE - GAHANNA, OHIO 2000 - 2008
Associate Office Manger / Accounting
Working on projects from proposal stage to contract though project close out. Including but not limited to researching previous projects for historical data, setting up new project's work phases, budgets and terms, outside consultant payable, invoices, receivable collections, monthly project review of time, expenses and budgets, related payables, project close out and documentation. At all time inter acting with project managers, production staff, clients and consultants.
AMERICAN REALTY TITLE ASSURANCE COMPANY MERGED WITH GUARANTEE TITLE & TRUST 1976 - 2000
Assistant Vice President Accounting / Office Manager
Started as a bookkeeper with continued education and hard work promoted to Assistant Vice President. For up to 13 to 21 directed Operations and independent agents, for up to 8 state regions Title Insurance Underwriter. Preparing all financed to meet the requirements of the individual State Departments of Insurance laws. As the firm grew developed a multi-location management system, coordinating the accounting between remote locations and the corporate office.
I have started my business to meet the demand for accounting assistance. Research shows that small businesses are the backbone of our economy and there is a steady growth. During a down economy small start up businesses flourish. The Small business owner's do not want the hassle nor have the expertise to be their own CFO. At the same time one reason they fail is lack of controlling their Finances including cash flow and receivables. In order survive and not be a statistic they will need an Accountant they can trust and rely on to teach them and help them learn how to control their cash flow and receivables for that reason my 30+ years of experience with the accounting world is needed. As the owner of a start up business of my own I have the passion, dedication and enthusiasm to succeed. And that trait will allow me more flexible, resourceful and stimulated in helping my clients also to succeed.
We are a small business firm that helps other small businesses to develop financially. We offer a full range of accounting, bookkeeping, business management and will help you get ready for tax preperation.
Biz by Georgie recognizes the need for a personalized consultation with the client and has always put emphasis on the long term development of your business rather than a short-term solution. We serve a wide range of individuals, corporations, partnerships, and non-profit organizations. The firm's expertise is in accounting issues, business consultation and bookkeeping services.
Biz by Georgie operates out of Columbus, Ohio and has been providing expert service to its clients for more than 35 years. Our clients include small businesses as well as individual clients throughout Franklin and adjacent County.
Late 2009 I found myself in transitions for the first time. Trying to find my through the maze of unemployment. I found the following organizations that help me redefine myself. Though these organization I attended workshops classes and somewhere along the line Biz by Georgie started to emerge and started a business plan.
Plus with the assistance of MJ Clark and group executive coaching session.
My 35+ years of accounting includes the following:
Georgie Cline - The Artist
My work combines my passion for Photography, painting, the Great Outdoors and have course fabric. A camera has been a part of my life from a very young age and now to combine it with my fiber work has created for some long walks and new adventures. On any given day nature can be a beautiful flower, fallen trees, water that can be blue one day or brown and mucky another, spring or fall, morning to evening giving a complete new look for the same area. Nature holds a complete and unending supply of color, texture, lines and design allowing the viewer to observe and take in the never-ending beauty. Then man has come along and added their touch. As the Cement barrier in this piece are used to add art work in the form of Graffiti.  Somehow man and nature has come together and become one.
I begin each piece by dyeing and over dying the fabric to be used. Then I prepare what I call my canvas, a piece of cotton fabric covered with a layer of wonder under.  I begin to layer on pieces of fabric of a variety of sizes and shapes as though I am painting.  One or two layers of tulle is placed on top to added depth. The water, rapids and water reflections are done with silk organza and cotton yard. Machine and hand sewing are used in the construction.
Mission
Allow the small business owner or individual to focus on what they do best in their business. As we both focus on their success, I will focus on the "hassle" of the business operation and accounting.
I will be my client's partner. I will deliver my service with the highest level of integrity and you can have absolute confidence and trust in me. My partner's business and recordkeeping rest in my hands.
My advantages over competition – I have 30+ years of solid accounting and there is minimal overhead with a home bases business and with unique skills of being both Traditional and Artistic. This combination gives me the ability to perform the daily task of accounting and business management and can provide fresh new approach to your process and procedures with my creative side.